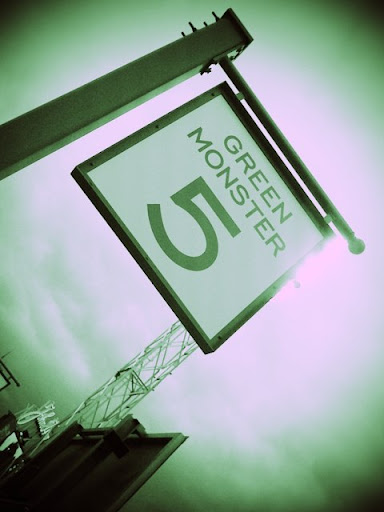 Had a great time with the wife tonight at Opening Day. Had great seats...first row of the Monster.

For all the years I have been going to Fenway, this was the most unique experience of them all.

If you ever get the chance to sit on the Monster, don't pass it up.